WANT TO GET INVOLVED?
Click here
 or below to take the 10-minute survey to provide your input now!


UPCOMING EVENTS
 The Sustainability Commission's Ginger-Build!
Monday, December 4th at 5:30 PM in Harrigan Centennial Hall
Please RSVP HERE by November 30th!
Meet the energy experts helping create the Sitka Community Renewable Energy Strategy (SCRES)
Make the most energy-efficient gingerbread house and display it at City Hall!
Learn about other ways you can save energy in your home!
Help the Commission create the SCRES!
Questions? Email sustainability@cityofsitka.org or call (907) 747-1856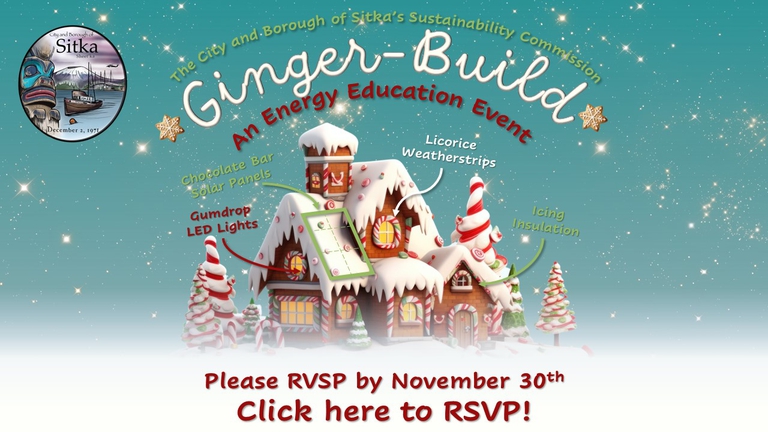 ---