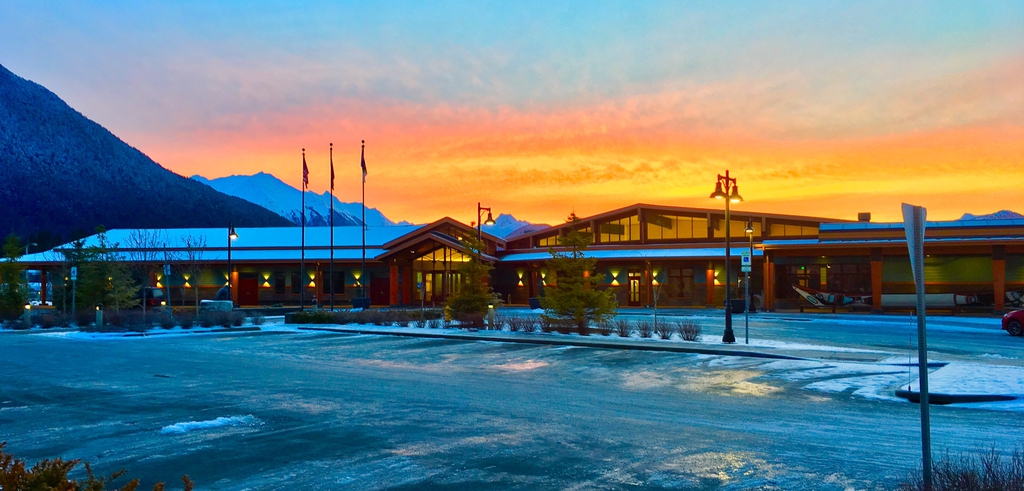 HARRIGAN CENTENNIAL HALL ROOM RATES
Rates for multi day, multi room events and conferences will be negotiated with the HCH Manager.
HARRIGAN CENTENNIAL HALL ROOM RATES

NON PROFIT

GENERAL

USE

COMMERCIAL

 

 

 

 

 

 

 King (AUDITORIUM)

$205

0-2 hours $250, $415 daily rate

$620

 

Raven (Meeting 1)

$85

$170

$250

 

Sockeye (Meeting 2)

$45

$95

$140

 

Steelhead (Meeting 3)

$50

$105

$155

 

 Pink (Meeting 4)

$25

$40

$65

 

 Chum (Meeting 5)

$45

$90

$135

 

Silver (Meeting 6)

$90

$175

$265

 

 Eagle (Meeting 7)

$40

$70

$100

 

Dressing Room

$25

$40

$65

 

Kitchen

$200

$300

$400

 

Building Rate

$685

$1360

$2030

 
Click here to see the 2018 Hall Policy Manual.
For info about room capacity during COVID, please refer to the city COVID-19 page here and contact us for current information at 907-747-4090.
For events that serve alcohol, there will be an additional $75 charge for events that serve alcoholic beverages.
Decorations
If you wish to hang anything, please consult the HCH staff for approved methods. Please advise staff if you will be using candles during your event. Candles must be in containers capable of containing all waxy residue and spills. In addition, glitter, confetti, and other similar material can be used. Tenants will be advised to plan on spending extra time to clean up after events at which they are used.
The HCH staff will set up rooms in advance according to an approved floor plan. Any changes, alterations, or additions to agreed-upon layouts after the set-up is complete will result in additional labor charges. A $25.00 per hour set up fee with a half hour minimum will be charged if a setup is required. No set up fee will be charged for the initial Auditorium arrangement. 
Auditorium: King 
Our Auditorium is built for larger gatherings, wedding, concerts and trade shows. It is equipped with a performance stage, lighting and a house sound system with unmatched views of Sitka's iconic waterfront and coastal peaks. 
Room 1: Raven 
The Raven room is larger room well suited for conference meetings and presentations. This room includes two projectors and a large HDTV with built-in HDMI with wired and wireless microphone inputs options. Exterior doors allow direct access to parking and loading and unloading.
Room 2: Sockeye 
This room features one projector, one HDTV and can be combined with the Raven room. Room two also is equipped for HDMI and microphone inputs.
Room 3: Steelhead
The Steelhead room is best suited for smaller meetings and presentations. This space can be combined with rooms two and four and includes HDMI and microphone inputs with one projector. This space has exterior doors that access the parking lot.
Room 4: Pink
Room four is a small conference space with a large and small HDTV. It is also set up with a zoom camera.
Room 5: Chum 
The Chum room is a space that works well for small meetings, seminars and presentations. HDMI and microphone ready, this room can also be combined with the Silver room.
Room 6: Silver 
The Silver room is a larger area that is perfect for Zoom meetings and events. This room is a multipurpose space that has two projectors and one large HDTV screen with several HDMI and microphone input options and built-in Zoom camera. This space also has an exterior door on the harbor side of the building.
Room 7: Eagle 
This room is set for conference style meetings with one large HDTV and astounding views of the water and mountains.