Sitka Public Library
Sitka Public Library is a public library serving the City and Borough of Sitka since March 20, 1923. It is now tax supported, but owes a great debt of gratitude to the Sitka Library Association, whose volunteers provided library service in Sitka for nearly fifty years. Our building was built in 1967 with a gift from Theodore Kettleson, a long time Sitka resident.  Additional funds came from the Library Services and Construction Act, and gifts from other generous Sitka citizens. An addition, which more than doubled the library's size, was completed in 1983, and, more recently, an extensive library expansion/remodel broke ground in the fall of 2014, expanding the library by 60 percent. The library was temporarily moved to the old Stratton Library building on the old Sheldon Jackson College campus while work was completed on our building. The expansion was completed in February, 2016, and the library reopened at 320 Harbor Drive on February 4, 2016, under the name Sitka Public Library. We are proud of our beautiful setting and excellent library service supported by Sitka's citizens.
Finding Aid for the Library's C.L. Andrews Collection -- which consists of approximately 1,900 catalogued volumes, a number of periodicals, folders of documentation, maps, and newspapers published in and around Alaska.  There are voluminous notes relating to the history of Alaska from the early days of exploration and fur trading through the late 1900s.
NewsBank: Use your library card barcode number to access the Sentinel, other Alaska newspapers, the USA Today, and more!

Daily Sitka Sentinel
Search full-text articles on local news, issues, events, people and more from current and archived issues of the Daily Sitka Sentinel.  Available remotely 24/7 on any device.

Anchorage Daily News Collection
Explore Anchorage history through local news, events and people with the Anchorage Daily News Collection. Search current and archived issues with full-color newspaper pages, full-text articles and content only published online. Available remotely 24/7 on any device.


Explore and stay informed on local and national topics, people, and events in areas such as business, health, education, jobs and careers, political and social issues and more. Features a wide variety of credible, vetted news sources spanning the U.S., including the Daily Sitka. Also available remotely 24/7 on any device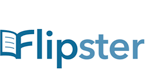 Flipster is the ultimate in digital magazine subscriptions for libraries.